Lot 5 -Old Mountain Farm Gold Mine
Nigerian Dwarf Buck Reg# PD2237220 DOB 4-3-2022
We are very honored to have our young buckling chosen for the 2022 ADGA Spotlight Sale. We are really quite enamored with him. He has a pleasant personality and is so structurally correct. Once we lay eyes on him, it is hard to look away and to lay hands on him is proof positive of his correct structure. He has that perfect mix of masculinity and refinement. Long bodied with a beautiful smoothly blended front end… tight shoulders, elbows, strong brisket, long neck and always an alert, inquisitive expression on his face. He has a lovely top line with strong chine, loin and a rump with good width and correct slope from hips to pins. The final perfect touch is his straight front legs and tight compact feet. We are very excited to see what he does out there in the goat world and are very grateful for the help and encouragement we have received. Can't wait for him to strut his stuff on the runway on October 7th!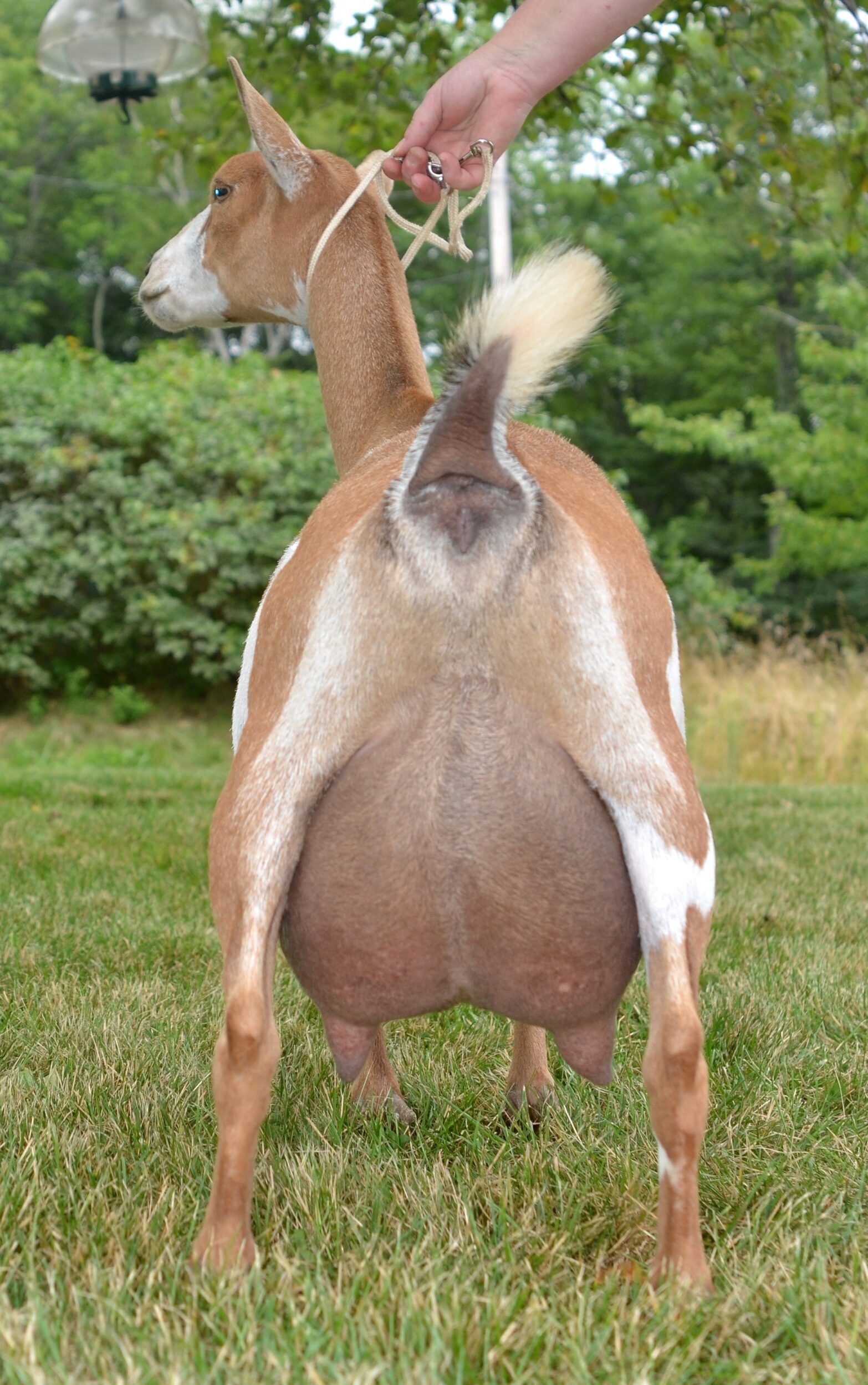 Miner's Littermate Sister: Old Mountain Farm Dirty Blonde
She was Champion Junior doe in the first show ring she ever stepped into at just 5 months of age!
Miner's Paternal Half Sister: CH Old Mountain Farm Dalton Quinn
She was the 2022 ADGA National 1st Place Yearling Milker
Miner's Sire's Littermate: 1*M AR Old Mountain Farm Quinoa VEEE 90 (permanent score)
Shown partially dried off